When it comes to picking out the right setup for your office there are a few key elements to keep in mind.
You want something that is comfortable for working in, without being distracting, and you want something that is well organized to be functional and intuitive. There is no point in using a lot of complex organisation if you won't be able to remember where everything is or are not comfortable using it.
Choosing the furniture
One of the first steps in putting together the perfect office is choosing the right furnishings. You will want a solid desk, a sturdy chair and adequate shelving or cabinets. Depending on what sort of work you will use it for, you may need a full filing cabinet as well as additional storage space, beyond your desk. If you will entertain others, sometimes a minibar and additional chairs may be in order.
Your budgeting and plans for how to use the office will determine the amount of furnishings, but at minimum, a good desk set is required for an office. If you are strapped for space, using multi-purpose furnishing or designs that incorporate storage will help a lot. If you are renovating or planning from scratch, you can take real advantage of in the wall storage and hidden compartments behind panels to maximize floor space.
You need to also consider any extra equipment that you may need to meet the needs of a professional business. This includes things such as having a separate phone and internet line, so you can keep one part of your homework and the other home!
Such things may need to be installed by an electrical professional to ensure wires and inputs follow health and safety regulations. If you are based in the suburbs of Brisbane, we recommend Speedy Electrical for your domestic + commercial needs.
General décor in an office
The décor of your office space can say a lot about how you are in regards to business dealings and your personality. If you are uncertain how to decorate the walls and floor to best convey the message you desire to send, you can either look on-line for style guides or consult an interior decorator. It is actually not as an expensive endeavour as you may think to work with one. If nothing else, a general consultation with one can give you ideas of what direction to work towards.
A lot of times people may make the mistake of letting someone else choose the décor entirely. Even if that other person is an interior designer it can be a big mistake. One of the most important elements of the perfect office is being perfectly comfortable inside it. If the colours happen to be your least favourite in the world then it benefits you nothing to be distracted by them. The same goes for the furnishing if your set-up is trendy and clean but uncomfortable you will find yourself being distracted from work.
Making the building accessible to everybody
Many commercial companies conduct an accessibility audit every three years to create new and improved ways of making a building more accessible. This will give you advice about any accessibility problems that you have, as well as offering affordable solutions.
One of the quickest and best places to start is the installation of automatic doors. As electric doors can be opened without the use of hands, they offer convenience and ease to everybody, including those who are disabled or in a busy environment such as a shopping centre or supermarket.
Read this article to see how automatic doors can assist in disabled access.
Office cleaning suitable for your needs
At the end of each working day, you will need a cleaning agency to visit your office to complete a thorough clean. This will include hoovering, wiping of surfaces and washroom cleaning. You can also request carpeting cleaning and window washing if necessary and your company will be happy to help.
Hiring trained specialists mean they are skilled in completing any cleaning service to an extremely high standard.
Delegating cleaning services to employees can decrease morale in the office massively. This is why you should hire a company that is trained in offering these services. Find out how professional cleaning services can help the community. Visit this site.
Getting the light just right
No one wants to work in a dark space with no natural light. If you are converting a small interior space that does not have close access to a window it might be an idea to:
Fit a Sun-Lite Light Tube System. These not only save energy but Light tubes also transform dark or windowless rooms. Ideal for new offices.  Click here for instructions for fitting. (as a video for DIYers.)
Fit roof lights. The price of roof lights has been falling in recent years and they can now be bought online cheaply. Simply measure the opening you want and then choose the right size to fit. Roof lights come in round or square shapes and can make a real difference in general ambience.
However, bear in mind that roof lights are best fitted and installed to flat rubber roofing systems – for more EPDM roofing information click here.
Enlarge current windows (if budget allows). Just be aware that adding bay windows and sometimes changing window sizes can be subject to planning permissions. See the Guardian for help and advice with local planning.
Design tips & tricks to brighten a dark room. Install mirrors or choose lighter wall coverings or paints. See examples.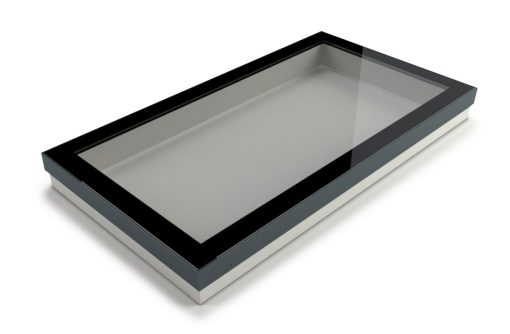 Comments